When we photographed Jeremiah & Shannon for their engagement session, they showed off their dancing skills for us. Considering they met swing dancing in Austin, it's no surprise this couple are great dancers and love dancing together. So we've been looking forward to their wedding reception and seeing them show off some more moves!
Before their fun reception, Jeremiah & Shannon were married in a beautiful Catholic ceremony at their church, St. Louis Catholic Church here in Waco, Texas. The grandeur of the sanctuary, with it's large stained glass windows, provided the perfect backdrop for their ceremony.
The solemness of the Mass, the grandness of Shannon's cathedral-length veil down the aisle, the prayers and beautiful singing, all highlighted the grandness of the marriage journey beginning. But the little moments- Jeremiah smiling at Shannon when she wasn't looking, the laughter between these Sweethearts as they exchanged rings and vows, and the look of joy they had for one another when they were pronounced Mr. & Mrs.- really showed the love they have for one another.
After their beautiful wedding ceremony, Jeremiah & Shannon invited all their family and friends to join them at Whitehall Center at the Carleen Bright Arboretum. There were so many fun details of this reception and special moments, it's hard to list them all!
Jeremiah created and brewed 5 unique kinds of beer for his guests, even creating custom labels for every bottle. Shannon and her mother hand-crafted every detail, from her beaded bouquet and boutonnieres, to the decor and custom champagne glasses for toasts.
Jeremiah & Shannon did not disappoint in tearing up the dance floor, looking like professional dancers. But Shannon's brothers were also amazing dancers, as were many guests, so the dance floor was full and fun all evening. From young to old, everyone danced the night away and celebrated the love of these Sweethearts.
And when the evening had come to an end, Jeremiah & Shannon had one private last dance at their wedding, then were sent off with cheers and waving ribbons to start their new life together.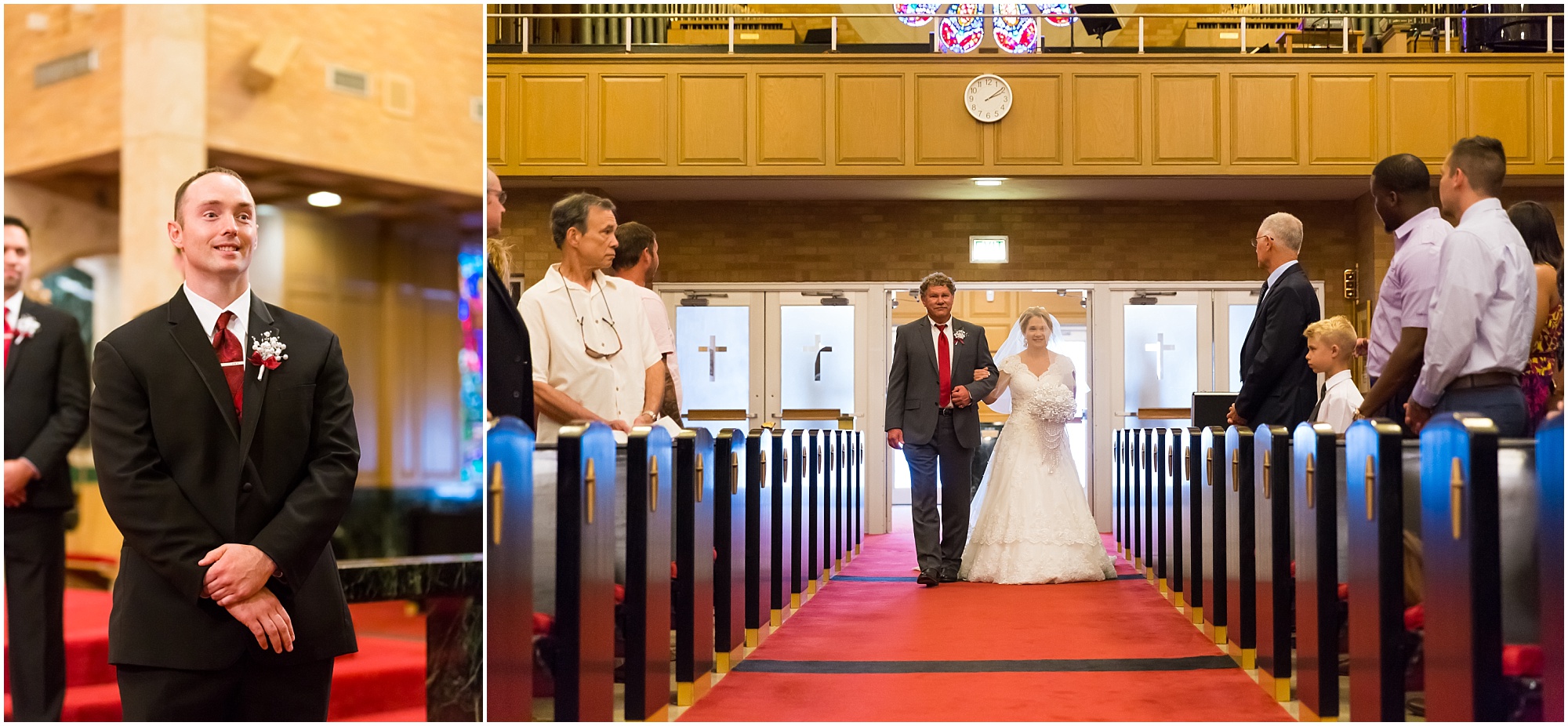 Dear Jeremiah & Shannon,
Your wedding was a beautiful celebration of the love you two have for one another. We hope these wedding day images will help you remember the love, joy and fun you experienced on such a perfect day. And we pray you two are each other's favorite dance partners for many years to come!
Love, J&M