We kicked off our 2019 wedding season with Elijah & Jessica's romantic sunset ceremony at Lover's Leap in Cameron Park. And they were such a fun and beautiful couple to start the year with!
Back in 2012, Jessica was the director for the youth program with Mission Waco and Elijah started volunteering with the youth there. They developed a close friendship while working together, and Elijah got up the nerve to ask Jessica to "hang out" for the 4th of July. It was a wonderful first date, fireworks included, and the two began hanging out more and more. Only 10 days later, Jessica asked Elijah, "So, are we doing this thing or what?" And they became an official couple.
Fast forward to August 9, 2017. Jessica's friend wanted to take her out for her birthday. But first they needed to stop by the Jubilee Theater at Mission Waco for nostalgia sake. When Jessica walked into the theater, she saw all their close family and friends, and her dad led her to a special seat on the front row. On the screen began to play an animated timeline of her relationship with Elijah. After the film ended, Elijah walked out on stage, got down on one knee and asked Jessica, "So, are we doing this thing, or what?" Jessica said YES! and these two Sweethearts began planning their forever.
Elijah & Jessica found a gorgeous ceremony spot at Lover's Leap in Cameron Park. Nestled off to the side of the beautiful overlook is this green spot under a large tree, perfect for a golden hour ceremony. The rain from that morning drifted on and by ceremony time, the light and location were so romantic and beautiful , exactly what this couple deserved.
After the ceremony, Elijah & Jessica squeezed in a dramatic mini-session in front of the cliff overlook in Brazos Park East. Then they joined their family and friends at Cultivate 7Twelve for their rocking wedding reception. Watching Jessica dance with both her dad and mom, seeing Elijah dance with his mom, hearing meaningful and fun toasts, and seeing all their close family and friends celebrate their love was the perfect ending to such a wonderful start to a marriage. When we asked Jessica what meant the most to her on their wedding day, she said having a "…moment in time for us to have all of our favorite things in one place to celebrate our love and commitment to each other." And we couldn't agree more.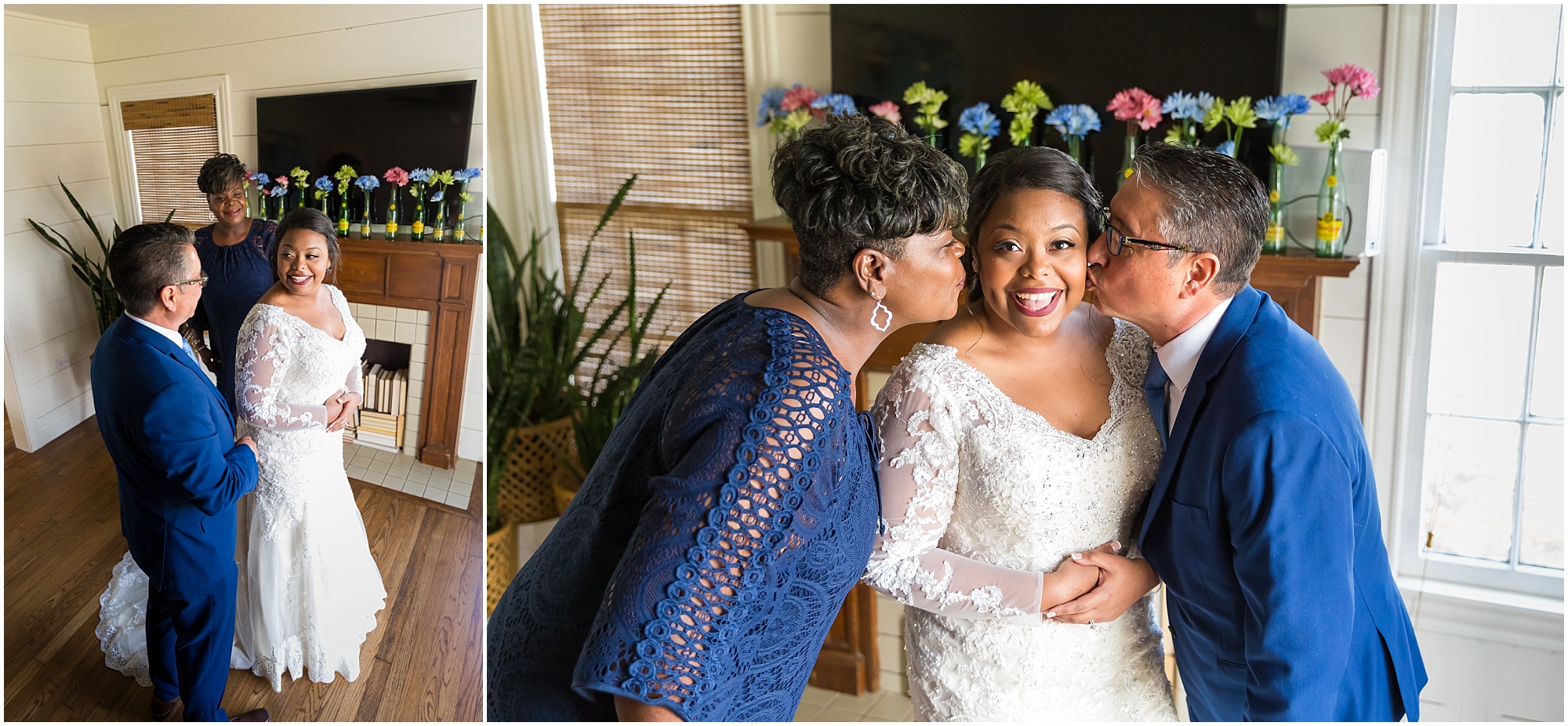 Dear Elijah & Jessica,
We pray the love you felt from all your family and friends, and the love you felt for one another, on your wedding day will be a memory you carry with you throughout the years. May each anniversary give you a chance to remember these moments and look forward to many more.
Love, J&M